Home decor to brighten up the holiday season and to dine, drink and be merry with family and friends. Here we present a range of household products to make the holiday special. From seasonal drinkware to kitchen and dining room accessories and giftwrap labels and stickers, your shopping adventure starts here in the comfort of your own home. Even the family pet's needs for refreshment are accommodated.
Steins, Drinks Glasses and Mugs for the Holiday Season
Seasonal Themed Napkins For The Dining Room
Placemats for The Dining Table with Seasonal Theme
Kitchen Towels and Tea Towels With Seasons Greetings 
Giftwrap Stickers With A Seasonal Theme 
Seasonal Name and Address Labels
Time to treat the family pets with new food and drink bowls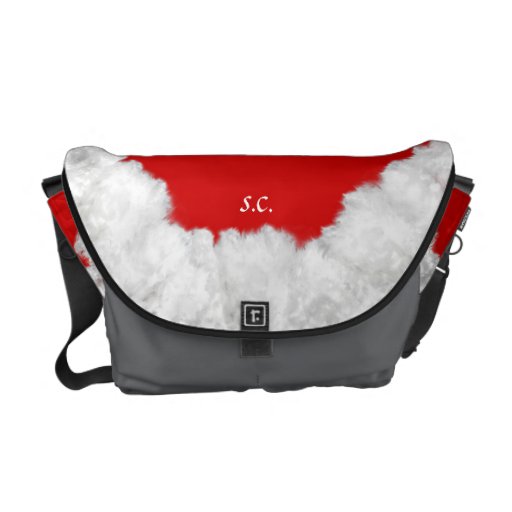 Santa's Rickshaw Messenger Bag Christmas Gift Sack
This Rickshaw Medium Messenger Bag is decked with Christmas spirit. You too can be Santa this Christmas with a bright red 'bearded' Messenger bag to carry your gifts in. The front has Santas beard as a frill around the lower end of the flap and his initials appear above it. You can replace his initials with yours and be Santa anytime you like. Ideal for entrepreneurial Santas during the holiday season.
Easy to customize. 
Also available in the Large Messenger size or the budget priced Mini Messenger bag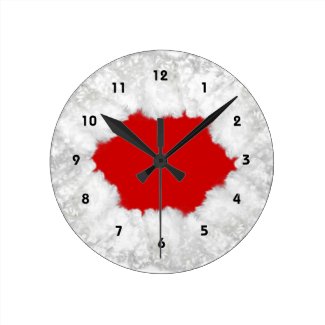 Christmas Wall Clock With White Santa's Beard On Red
This wall clock for Christmas features a decorative white wreath circling a red faced clock. The wreath is actually Santas white beard that he has generously donated to this gift.